Family businesses, mainly those still trying to get their footing, are always at risk in an unstable economy. Most family businesses lack the structure and the system to ensure stability and sustainability.
This may be likely due to inexperience, or it could be the failure to implement the necessary strategies to build a solid foundation and sustain growth.
Double Iron Consulting, one of the country's leading family business consultancy firms, recommends a solid growth planning strategy for family businesses to thrive.
Without a strategic growth strategy, family businesses will lack the correct information to use at the right opportunity.
The Four Pillars of Growth Strategy
Double Iron Consulting's founder and CEO, William Smith or Bill Smith, has simplified the approach to effective business growth using four growth strategies.
Understanding them allows family businesses to switch from their conventional view and maximize their growth potential.
1. Market Penetration
Market penetration is the critical first strategy to introduce products and services into the market.
With this strategy, a family business creates brand recognition, a phase wherein the target market becomes aware of what the business can offer. Market penetration is critical because it relies on solid research and assessment of the needs and wants of the target demographic.
Beneath it all, a business must be able to recognize elements such as product type, product variations, marketing, and pricing. These considerations are essential whether a business is launching a new product or is rebranding itself.
2. Market Development
In this strategy, a company enters a new market as part of its expansion activities. This allows the company to increase its sales by introducing its products and services to an unserved market segment.
For example, a company that produces pain-relieving lotions that are purchased mainly by the elderly may begin to tap the younger 30s to 40s market through targeted marketing.
3. Product Development
Product development is another critical growth strategy for family businesses because it is the stage at which the business produces a product or service that the target market will purchase.
Product development involves several phases, including designing and producing the prototype, product testing, branding or rebranding, acquisition of rights to a design, and product launching.
4. Diversification
Business strategies always carry a risk, and diversification is a strategy with the highest associated risk. With diversification, a business develops and produces new products, either for an existing market or for a new target market.
In some cases, the success of previous products or services can be duplicated or even exceeded. However, there is also a risk that this stage could fail.
There are three significant types of diversification: horizontal, vertical, and concentric. Horizontal diversification focuses on creating ad producing new products to serve its current market.
For example, a company that produces sandals may diversify and begin producing shoes and related accessories to increase its sales.
With vertical diversification, a company can begin creating or providing products and services related to its business, allowing it to take on more roles in the supply chain.
For example, a company selling juice concentrate may begin producing its own containers and labels and expand further by selling containers to buyers.
Concentric diversification, on the other hand, develops a new product or service that is similar or related to existing products or services. Sometimes called convergent diversification, this type of strategy not only drums up more interest from current customers but also brings in new ones.
For example, a company that produces disposable drinking cups may also begin to diversify by offering disposable plates, cutlery, and napkins.
How a Business Consultant Can Help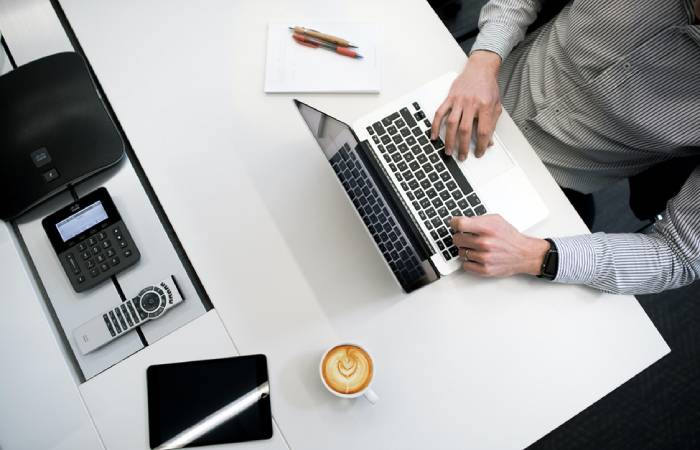 Enabling and implementing business growth strategies carry a good level of risk. Family business owners are often under massive amounts of stress, and the pressure can sometimes be so overwhelming that it affects their better judgment and decision-making.
For example, small business owners have to multi-task daily, which taxes their mental and physical capacities. Family businesses also have needs and issues that are unique to them, many of which may be difficult to discern from the inside.
A business consultant, like the consultants at Double Iron Consulting, can bring a fresh eye and perspective into the business, providing business owners with an assessment they likely would not have achieved without the input from an external source. This is critical to ensure the success of business growth strategies when implemented.
A Double Iron Consulting business consultant offers several benefits that all family businesses and small business owners can leverage. Business consultants offer expertise, influence, insider knowledge, and skills.
A business consultant works closely with business owners and management, which exposes them to the different aspects of running a business.
As a result of close interaction, business consultants like those at Double Iron Consulting develop a broader knowledge of good practices, industry challenges, successful processes and technologies, and business trends.
A Unique Approach
Double Iron Consulting has been a key player behind the scenes for numerous family businesses. Headed by William Smith, Double Iron Consulting focuses on family businesses, an often underserved industry segment.
Bill brings with him years of experience in running a business, having been part of a family-run business that began in the 1950s.
The business that honed Bill Smith Royal Cup Coffee had humble beginnings. When his grandfather took over the reins, he and his team grew the company using carefully planned growth strategies that examined the strengths and weaknesses of the business and used its advantages as leverage for stability and expansion.
As the business grew, the young Bill Smith spent his summers working as an intern with the company named Royal Cup Coffee.
He took on basic tasks such as roasting coffee to serve customers, taking sales orders, and serving vacation delivery routes. The hands-on experience proved valuable for Bill.
This exposure gave him a good understanding of the intricacies of running a family business and a unique insider perspective.
After rising from the ranks at his family's company, Bill took on a leadership position, becoming a key player in the sales and operations aspects of the business.
He realized the critical role that business consultancy played for family businesses due to his experience. As founder and CEO of Double Iron Consulting, Bill brings decades of experience running and operating a family business.
He has been helping small and medium-sized businesses and executives analyze their strengths and weaknesses and advising them on the best strategies for stable growth and long-term sustainability.