If you haven't heard, content marketing has completely revolutionized the marketing world. Now, you have hordes of online content creators and marketers across all fields and sectors on social media and professional platforms.
Video marketing specifically has facilitated sales processes, lead generation, and conversions. If you are an up and coming business and want to boost your online presence, using videos for sales is something you should consider.
Why is video selling important?
Video selling has a plethora of benefits. Here a few reasons you need to jump on this trend:
Search engines want videos
That's right. Search engines love content that engages viewers. Since videos seem to get the most engagement, it is not surprising that video content is compatible with Search Engine Optimization (SEO).
You need to sign up on YouTube and set up a channel as soon as possible. Come up with a brand name, a logo, and a write up about your channel in the about section. Do not forget to include social media links.
Video selling increases trust
The fact that there are many scammers and fake marketers online should tell you how important it is to build trust. Fortunately, video selling can help you with that. Why? Because videos are more real than any other form of content.
You can convey your emotions and engage the recipient in ways you cannot with written posts. Video selling really helps when you talk to your prospects face-to-face, which is what Gmail video is for.
Increase your conversion rates
According to Hubspot, adding a video to your landing page can increase your conversions by 80%. Videos, as you know, are more authentic and enable you to talk to the viewer, which raises your chances of getting your viewer to take action.
You can use videos to turn promising prospects into customers. Posting a video on a landing page can help bring your visitor's clarity. As you probably know, people are always on the lookout for quick and straightforward solutions.
Video selling revitalize your marketing campaigns
Most emails and newsletters tend to get ignored or deleted, which means it is highly unlikely that your prospect will even check out your email unless they feel the need to do so. Consider adding video sales letter to your emails.
Research says that video emails see a 200-300% increase in click-through rates. This is primarily because videos are convenient to consume and retain, and are certainly more entertaining than regular emails.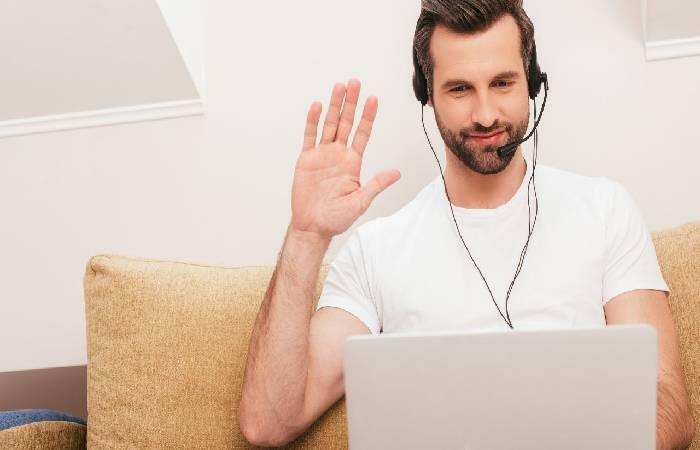 Common video selling mistakes you should avoid
Content creators and businesses of all types and sizes make many mistakes when it comes to video marketing. Here are some of the most commonly made mistakes:
Being too sales-driven
It is vital to push your content and brand. However, too much of that especially before you build trust and establish credibility can backfire on you.
A better idea is to take it step-by-step and identify your target audience and what they want selling them your products or services.
Lack of SEO in your titles
If you want to stand out, you need to grab the viewer's attention, which means you need to have an interesting title.
A failure to do this will result in very little traffic regardless of how good your video is.
In addition to that, you need to include hashtags and tags to make it easy for people to find your videos. In other words, you need to focus on Search Engine Optimization (SEO).
Make sure you put in the time to do your keyword research and include relevant keywords in your video title and description.
Extra long videos
While there is a great demand for long-form content, you need to know when to use it. YouTube has many documentaries, webinars, speeches, etc.
However, for the most part, you have an audience with a very low attention span, which means that most of your audience does not have the time, patience, or energy to watch a long video or series.
Instead, create individual short videos and break down longer videos for different platforms. You can repurpose your content to suit your goals and platform.
Lack of cross-promotion on other social media platforms
As you know, there are several social media platforms for you to use. Signing up is free, yet, most creators seem to use only one or two platforms.
If you are regularly posting videos to your YouTube channel, you need to also share them on your Facebook, Instagram, LinkedIn, and Twitter handle.
Chances are you have different audiences on all platforms, which means you up to your chances of exposing your video content to more people.
Lack of collaborations
You can't get to the top yourself. You need to collaborate with other creators and influencers to build your influence.
Consider getting in touch with influencers with larger fan-bases and working on projects together. This way, you have new ideas for content and you get the chance to expose your content to a brand new audience.
Minimal planning
This should go without saying but minimal planning will get you nowhere. You need to plan and research your content, which means you have to take the time out to identify your niche and target audience.
Research and make use of as many references as possible to create your content. You also need to put some thought into your budget, brand goals, vision, and so on.