Business Incubator Definition
A Business Incubator is a facility to support technology-oriented, as innovative as possible startups and startups or startups that geared to growth.
Also, technology and startup centers should contribute to regional economic development and networking.
How are startups supported by Business Incubators?
Business Incubators help startups to refine their ideas, draw up a business plan, work on their product/market fit, identify possible copyright problems. And also establish contacts with other young entrepreneurs. They promote development and growth in several ways, including:
Investing in startups
In the initial phase, startups need capital as they test their business model and develop new products.
Different incubators offer different financing options, for example, in the form of loans or investments in return for participation.
Also, startup centers provide startups with workspace, which reduces their financial burden from office rents and overhead costs.
You can also share resources with other startups and make the most of the funds they receive.
Contacts with investors
Startups often need months to raise the necessary capital because investors are difficult to find and convince, or they pay extra when they work with expensive brokers.
Business incubators can save young entrepreneurs time and money by connecting them with their vast networks of venture capital companies and business angels.
A business incubator can introduce you to the most suitable investors depending on the nature of your company and your industry.
Also, the startup center helps you prepare for discussions with investors.
Mentoring and coaching
Experienced entrepreneurs bring you closer to the economic fundamentals and help you develop an attractive business plan that you can present to potential investors.
Business Incubators also organize events where you can practice your sales techniques in front of potential donors or partners and establish contacts with them.
What are the Goals of Business Incubator?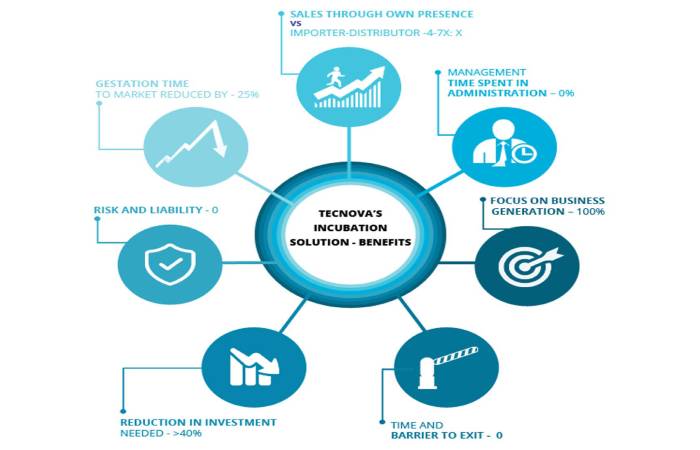 The goals of a business incubator are:
Promotion of business startups
Supporting young companies
Improve growth opportunities
Survival rate increased (85+ percent on average)
Promotion of regional structural change
Development of network structures and synergies
Technology transfer between science and business, as well as between companies
Creation of new high-quality jobs
Avoiding the brain drain
What are the Benefits of Business Incubator?
Business incubators offer both cost and development benefits for the center companies.
Advice and coaching for planning, founding and building up the company
Assistance in finding capital
affordable and flexible rental space (office, laboratory, production facilities) in attractive locations
Infrastructure and community facilities (intranet, event rooms, canteen, etc.)
Comprehensive service and service packages through the central management and network partners
What are the Disadvantages of Business Incubator?
Some of the startup centers do not cover costs, so most of the public bodies have to make up for losses. It usually happens from federal budgets.
A number of the centers also receive startup funding in the form of investment grants.
These public expenditures only flow back when the funded companies can establish themselves on the market and the invested funds through positive economic effects.
READ MORE:- techbloggerit