Google Workspace Pricing – Use shareable calendars that effortlessly link with Gmail, Drive, Contacts, Sites, and Meet to spend less time preparing and more time acting so you always know what's coming up. You may rapidly schedule activities by stacking coworkers' calendars or verifying their availability. You may use your phone or tablet to view and change your schedule. Use our mobile-friendly applications or connect with the Calendar that comes with your phone. You can securely connect, create, and work with others with Google Workspace, which combines email, chat, files, meetings, and your favorite applications into a people-first experience powered by Google AI.
Plans And Pricing For Google Workspace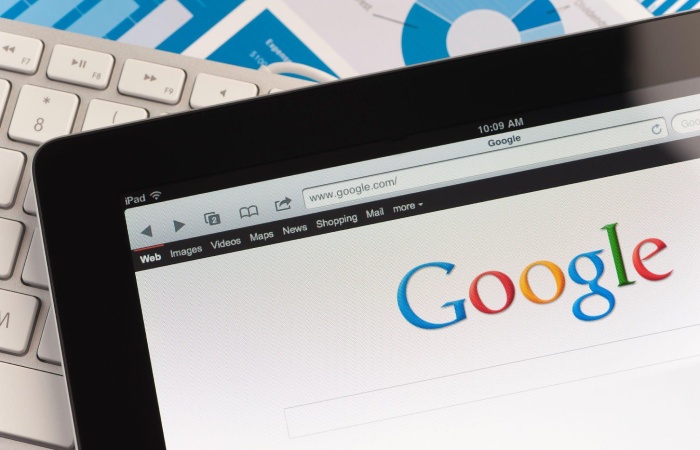 In such a case, you might also want some explanation regarding the functions, names, and benefits of the Google email service for businesses.
Google's collection of corporate email products is known as Google Workspace. You may be more familiar with it under its previous moniker, G Suite.
Google changed the name of G Suite to Google Workplace in the autumn of 2020 and added new features to the previous G Suite package. Google rebranded the first two price categories and introduced a third one called Google Business Plus.
Business Starter was the new name for the Basic plan. Under the new Google Workspace guise, the Business edition of G Suite became the Business Standard subscription.
Additionally, Google Workplace provides features including Sheets, Docs, Gmail, Meet Video, Hangouts, Google Drive, and business email accounts.
With the name change to Google Workspace, Google wants to be able to compete with its main rival Microsoft 365, more successfully.
Now that I've finished my quick history lesson let's discuss Google business email and what you need to know about the Google Workspace price.
Cost Of Google Workspace: What Does It Cost?
Four preliminary plans are available from Google Workspace: Business Starter costs $6 per user per month and includes 30 GB of Google Drive storage; Business Standard costs $12 per user per month and offers 2 TB of storage along with additional security and admin controls; Business Plus costs $18 per user per month and offers 5 TB of cloud storage and enhanced security; and Enterprise has unlimited storage and sophisticated controls – you'll need to get a quote from sales.
This can be manageable if your company is smaller and has fewer users.
But if you manage a mid-large organization and use Google Workspace for all of your team's email, storage, and productivity tools, it could hurt a bit.
Still, if what you're getting at that price satisfies your company's needs, you could decide it's worthwhile. Let's examine the tools and features available with each Google Workspace plan.
Should You Choose A Google Workspace Plan?
Business Starter for Google Workspace
This strategy would be a wise choice if:
You run a small team (less than five employees) as a freelancer, solopreneur, or small company owner.
You want a domain-specific email address.
Instead of using Microsoft Office, you can use Google to run your office applications.
You don't use large file types and don't require a lot of storage space for your files and communications.
Advanced admin and security controls, as well as email and chat message archiving, are not necessary.
However, it's worth considering one of the higher-end plans if you have a larger team or don't believe the 30 GB of personal storage will be enough.
Workspace Google Business Standard
The Standard plan may not be viable for some firms due to the $6/user/month pricing differential between Google Workspace Business Starter and Business Standard. However, we'd suggest this strategy if:
You oversee a medium-sized to big staff.
You want to use Google Workspace Business Starter's complete feature set, but you also want email and message archiving (Google Vault).
You shouldn't be concerned about your file storage capacity running out (2 TB should be plenty for most small organizations).
You value easily syncing and sharing files across teams and the firm.
You want to conduct video conferences using Google Hangouts; each session would only involve 150 people.
Advanced admin and security controls, such as key management and data loss protection, are unnecessary.
Of course, Business Plus would be the best option if you want even more control and sophisticated security measures.
Workspace Business Plus By Google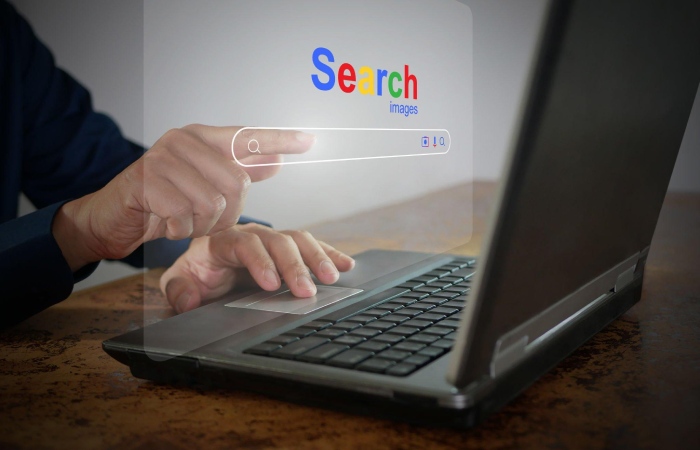 This package costs $18 per month per user and is aimed at more giant enterprises. If:
You require more sophisticated security measures.
For you, 2 TB per user is insufficient. Per user, the Business Plus plan offers 5 TB.
You frequently conduct massive video conferences with up to 500 attendees.
Workspace Enterprise by Google
Businesses and companies who require the capabilities of Google Workspace Business Plus should use this, but it's also perfect for:
Have bigger teams; thus, their Google Workspace apps need more administrative and security controls.
Need to be able to interface with third-party archiving technologies like Barracuda or Mailstore in addition to having access to email archiving through Google Vault.
The advantage is that you may buy several plans for various people within your company. For instance, you don't need to sign up your entire staff for Enterprise if you want it for part of your users. Your monthly expenses can drop dramatically as a result.
Additionally, there are unique plans for non-profits (Google Workspace for Non-profits) and schools (Google Workspace for Education and Google Workspace Enterprise for Education).
Plans might include monthly or yearly billing. Annual plans could also be eligible for discounts, but often only if you sign up through a Google agent.
The monthly cost of the Business Plus Plan is $18 per user. After switching to the new Google Workspace offering, Google incorporated this most recent plan.
Consider The Following While Using The Google Business Email Business Plus Plan:
With this subscription, the business email functionality also includes Google Vault services. When using Vault, eDiscovery may look for data in Drive files, Gmail messages, Chat communications, and other places. After that, you can export the data for more research.
Up to 250 people can participate in video meetings that can be recorded.
During virtual meetings, attendance monitoring becomes possible.
Each user is given 5TB of storage.
Live streaming is still impossible with Meet Video (Enterprise users may do this).
You Might Be Wondering If Google Workspace Is Worthwhile After Reading This.
There are a few things to think about in this situation. First, equivalent Microsoft Office 365 plans are still more expensive than Google Workspace Business Starter and Business Standard.
Additionally, you're looking at a relatively comprehensive set of email and office productivity programs and some sizable storage capacities (notably with Google Workspace Business Standard).
As you can see, various plans are available to suit various needs and budgets, so your chances of finding the ideal one are excellent.
Of course, if all you were looking for were email hosting for your company, we wouldn't advise it (cheaper options are available, like Namecheap).
However, in our opinion, you receive a fair lot for your money—enough to enable you to use Google Workspace to manage several of your company's essential operations conveniently.
Workspace Features On Google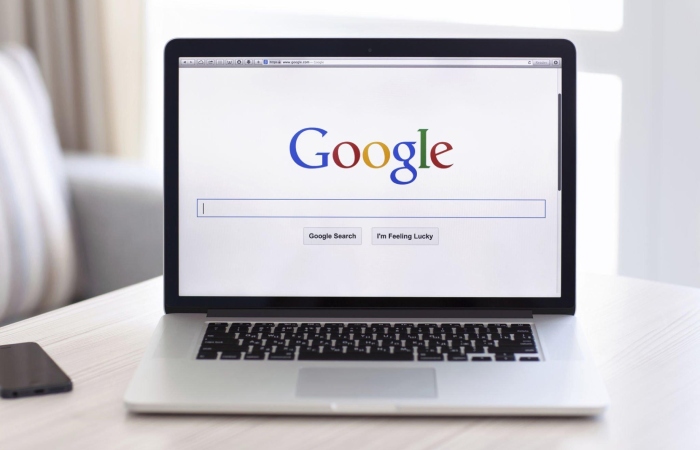 Having a rough understanding of what a Google Workspace account entails is helpful.
It will be simpler for you to realize the advantages of purchasing the Google Workspace plan that contains your desired feature specifications if you can comprehend some of the capabilities beyond creating a business email account for you and your staff.
You receive much more than a business email, just like the G Suite capabilities available before the Google Workspace rebranding process. Here is a list of some of the additional programs and features that are included:
Drive Gmail Calendar Meet Sheets Docs
Chat Currents Forms Sites, Keep Slides
Work Insights, Vault, Endpoint, and Admin are security features.
Medium to big businesses benefit from improved communication thanks to Google Workspace. For instance, you may use the "@mention" feature inside Slides, Sheets, or Docs to interact with coworkers. While employees set up and develop papers, you may engage with others using the chat capabilities.
There are no ads in your Google Workspace version of Gmail. This helps everyone remain more concentrated on the pressing duties at hand. Even without additional plugins, you may include external participants in video conversations.
Coworkers, remote employees, and other organization members may publish meeting and vacation notices on the linked Calendar for everyone to view.
To assist you in choosing the Google Workspace plan that is right for you, let's take a quick look at the price for Google Business email.
Business Plan
Depending on your demands, the Google Workspace Enterprise Plan offers a limitless amount of storage space. The particular needs of your business determine pricing. Request a price from Google.
It would help if you kept in mind when creating the Enterprise Plan that:
The features of the Business Plus Plan (business emails and Google Vault) now include S/MIME encryption. The emails that your company sends out might be encrypted.
The maximum number of attendees for video meetings and recordings is still 250.
In virtual meetings, noise-canceling equipment is available.
You may hold live events that are streamed.
Google will provide you with limitless storage space based on your requirements.
The first three plans' standard support is upgraded to Enhanced Support.
You receive advanced enterprise controls for additional security and data loss prevention.
For managing devices, rules may be established.